Published on
Tuxedo Challenge Goes Viral
Authors

Name

Paul Mestemaker II

Twitter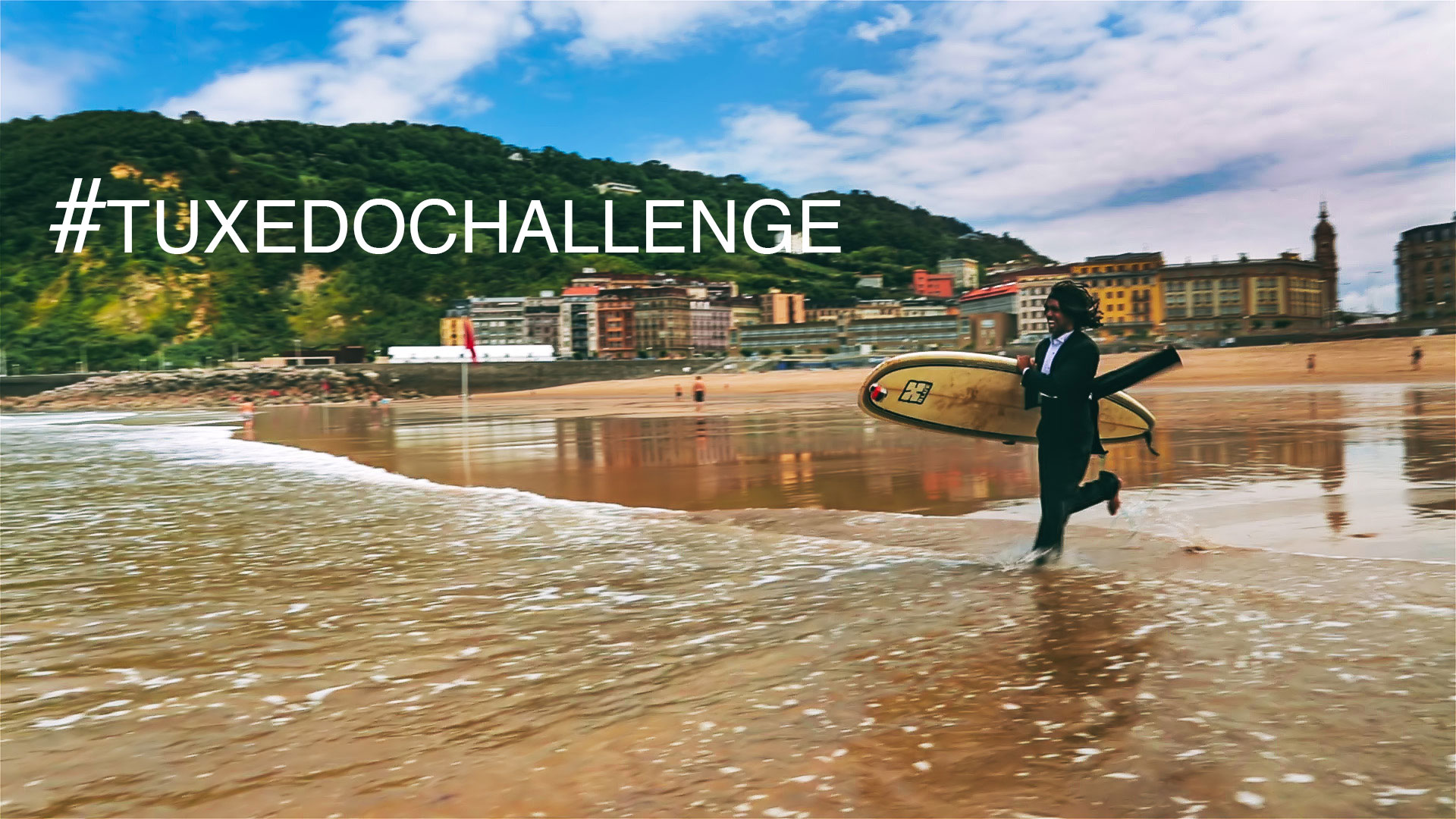 Surfing while in a tuxedo
It's been a crazy day. Last night, my Mythly Studios co-founder, Ikrima, published a 2-minute montage of his European vacation. This wasn't any ordinary trip, though. On this trip he and his 8 friends only wore tuxedos. Yes, you read that right. For 30 days they only wore penguin tail tuxedos with top hats and white gloves while hopping around to 24 different cities! He dubbed it the "Tuxedo Challenge". In a last minute edit he put in #TuxedoChallenge for the final cut. Much to our chagrin, people love the video and the Tuxedo Challenge has officially gone viral.
Backstory
Ikrima quit his job as a developer to pursue his creative passions. After a couple of joking around with his friends about traveling to Europe for 30 days, the idea started evolving and picking up steam. It started with a trip to Europe, then a month in Europe, then yachting for a week, then why not do all of it in Tuxedos? After two years, the trip finally materialized. The group heavily used AirBNB and different "travel hacks" to earn over 1,000,000 reward points to save on round trip airfare and the occasional hotel stays.
Reddit and Social Media
Within a day, the video has tens of thousands of views and hundreds of comments across Reddit, Facebook, and YouTube.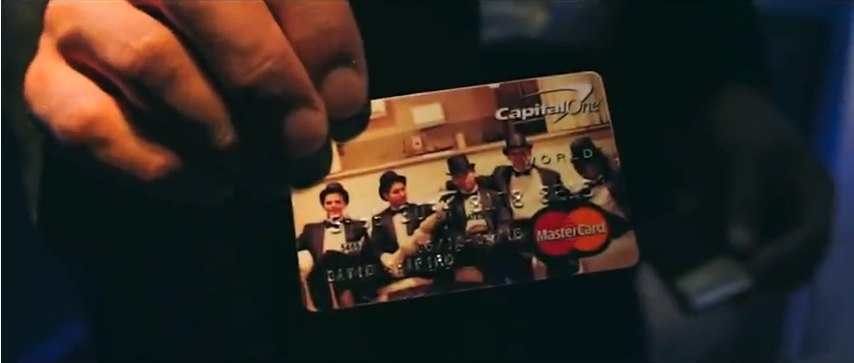 Amazing product placement for Capital One! Also, not a brilliant idea to post your new credit card number all over social media. But live and learn, I suppose.
The hivemind on Reddit started thinking this was some type of viral campaign for Capital One since there is a very brief shot of a Capital One Mastercard that had pictures of all the guys in tuxedos. Sadly, no money exchanged hands for this product placement! To be honest, we've been doing tuxedo nights for over 5 years and have always batted around the notion of getting sponsored. The best we've had so far is that we were given a shout-out in one episode of How I Met Your Mother. This type of viral video would be great for brands like Capital One, Hipmunk, or AirBNB. Good-looking people, fun activities, great upbeat music. [INSERT GRATUITOUS AFFILIATE LINK HERE]
A lot of people on Reddit are asking Ikrima to do an AMA (Ask Me Anything) to describe in more detail how he planned his trip and what types of travel hacks they did to accumulate over 1,000,000 reward points. If you'd be interested in that, let us know. If it happens, we'll post the link below.
There are already a few people on Twitter posting #TuxedoChallenge. I'd like to see this turn into a movement. Imagine if people could upvote/downvote where we should go next and then film our antics.
Music
The background music is Summer Nights by The Glowsticks. Ikrima met them when he was briefly living in Prague. They are a relatively unknown group, but I love their music and hope they catch their big break. I've heard Summer Nights on repeat for the hundreds of hours of editing that went into that video. Thankfully, that's my kind of music. Otherwise, I would have gone insane.
Special Thanks
Ikrima would like to extend a special thanks to Director/Editor Nick White for his amazing editing. He took 12 hours of video and systematically chopped it down, condensed it, sequenced it, and provided a lot of great creative input on how to help everybody experience the amazing story behind the 30-Day European Tuxedo Challenge.
Nerd Alert
This has been a lot of fun for Ikrima and our extended group of friends. Even though I couldn't attend the trip, I'm happy to be able to sit on the sidelines and measure all the views, likes, and social media interactions behind this. Ikrima has many more ideas for viral videos. Should any companies want to partner with us to make a viral video in the future, you can contact us here.
Tuxedo Challenge Viral Video on YouTube
Related Links to Tuxedo Challenge:
Tuxedo Challenge gets tweeted by Mashable and Playboy